Hippo CMS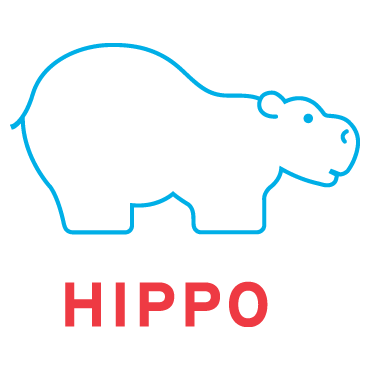 What Is It?
Hippo represents the next wave in content and web experience management. A CMS system built on Java and open standards, Hippo uses structured content components and flexible page templates instead of web pages. This innovative approach speeds page creation and improves efficiency by allowing authors to reuse content across channels. Building on their success in Europe, Hippo is now seeing strong adoption in North America and is powering some of the world's most innovative brands, including MailChimp, Conde Nast, CouchBase, Hitachi and more.
WHY HIPPO?
Whether earned or owned, domestic or international, desktop or mobile, Hippo empowers authors to create and reuse dynamic, personalized content across the customer journey. Hippo also stands out with its technological flexibility and extensibility. Its speed and minimalist framework remove runtime overhead common with enterprise CMS systems, without sacrificing features. And because Hippo is open-source, developers have a deep and active community to work with. In short, Hippo makes it possible to deliver cross-channel, content-rich, and in-context experiences globally!
PARTNERING WITH HIPPO
From content modeling to implementation to integrations to performance tuning, Kanban goes beyond setup and configuration to ensure that your business goals are met in the most efficient way possible. As your certified Hippo partner, Kanban's component library and project implementation framework helps you take advantage of Hippo's cutting edge features faster and with less costs. Kanban's discipline of content engineering combined with the Hippo CMS allows you to focus on the things that matter most, innovating your content and the experiences that your audience desires.
SOLUTION SPOTLIGHT:
Hippo CMS / Video Management Integration
With video consumption on at all-time high, every brand is looking to manage and distribute video content @speed and @scale. One of the most critical integrations to enable effective management of video is the connection between your CMS and your online video management platforms like Brightcove, Vimeo and Youtube.
To demonstrate how this can work for your organization, we've integrated Hippo CMS with the Brightcove cloud-based video solution in the following brief demonstration (click on image below). This pre-built connector is just one of the many available from Kanban that can help accelerate your implementations.
Building upon Hippo's Java-based platform, Kanban applies enterprise-class frameworks, best practices and standards to extend and enhance features, functions and capabilities. This speeds time to market and reduces ramp-up time for your IT organization.
To get the most out of Hippo's Blueprint feature, which speeds cross-channel publishing and comes largely out-of-the-box, Kanbans aids implementations with an up-front focus on content strategy and content modeling.
Content components break down a typical web page into structured, bite-sized chunks, that can then be adapted for various needs, including applications, channels, formats and screen sizes, languages and context. Kanban specializes in component-based CMS platforms like Hippo.
Kanban helps you achieve your vision through technology, with more impact in less time. Through the alignment of organizational goals and deep engineering expertise, Kanban helps you map business capabilities with the right tools and technologies to deliver business value.
Leverage Hippo's intuitive Drag n Drop interface, and Kanban's proven site design and development process, to empower authors and business users to create content, pages, microsites and multi-channel campaigns without the need for IT support.
HIPPO has a powerful REST services interface that can publish to a web presentation tier, a mobile application or a third party system, without disruption. This allows Kanban to place Hippo as a best-of-breed CMS in the center of the web experience management (WEM) technology ecosystem.